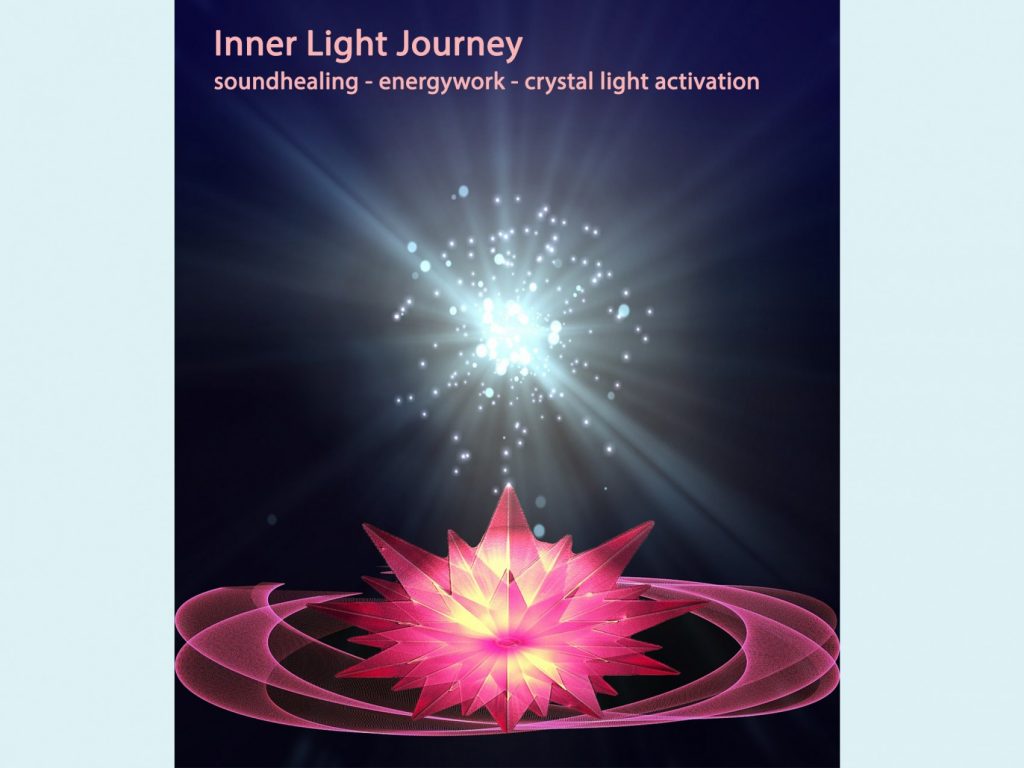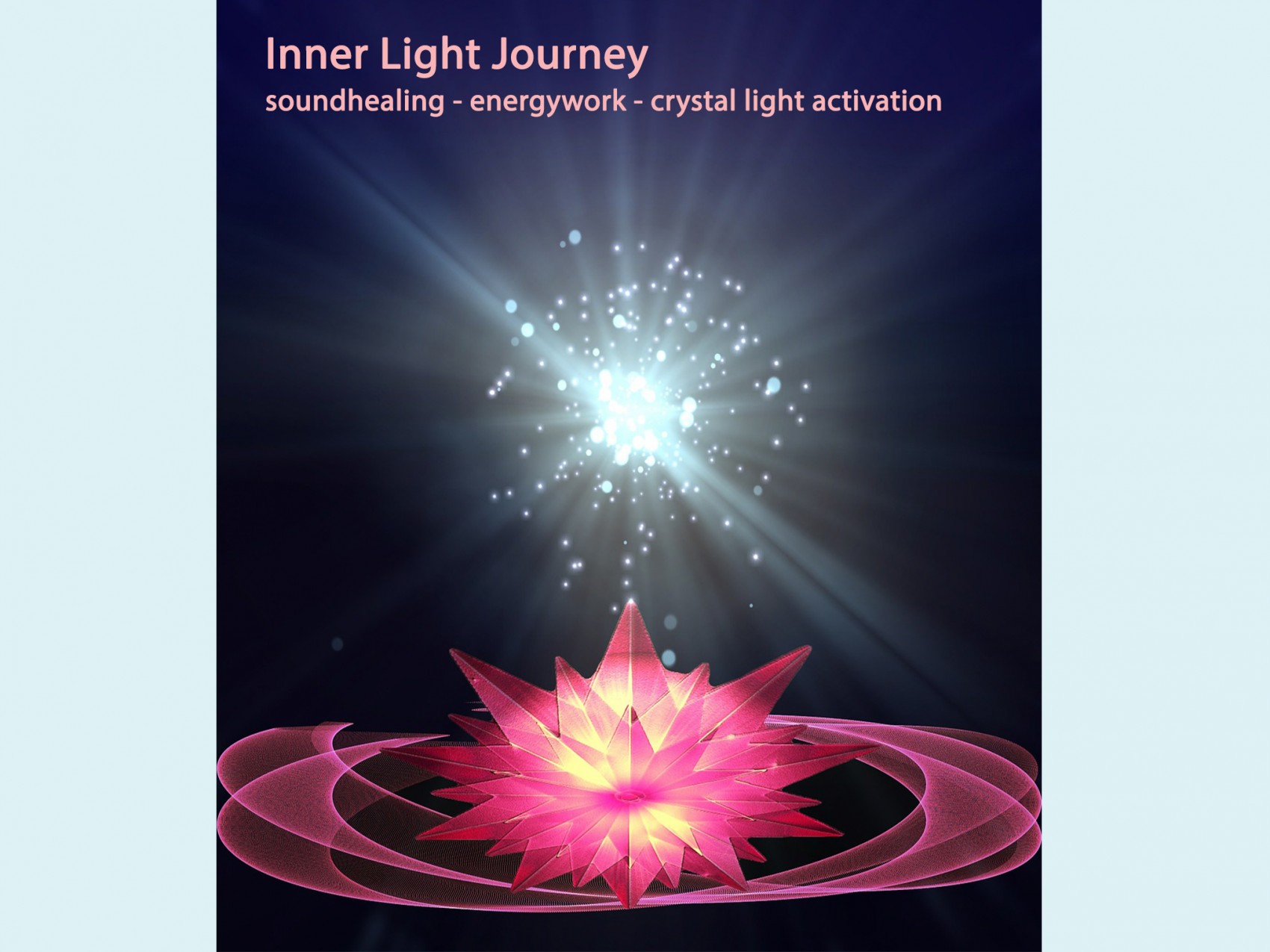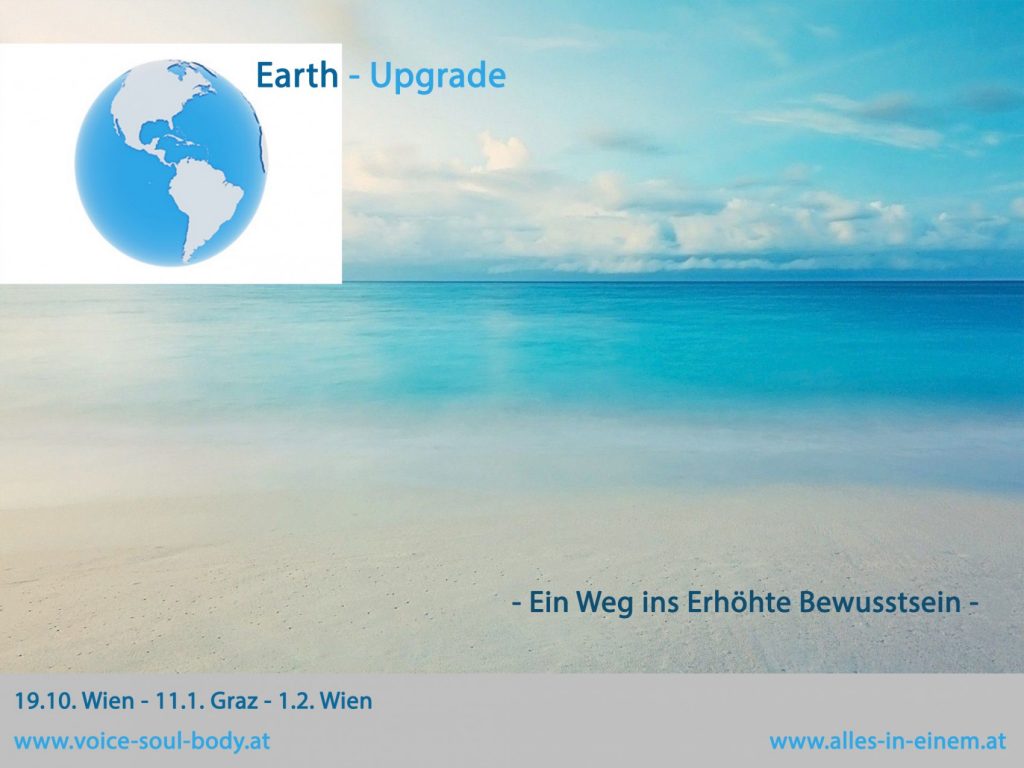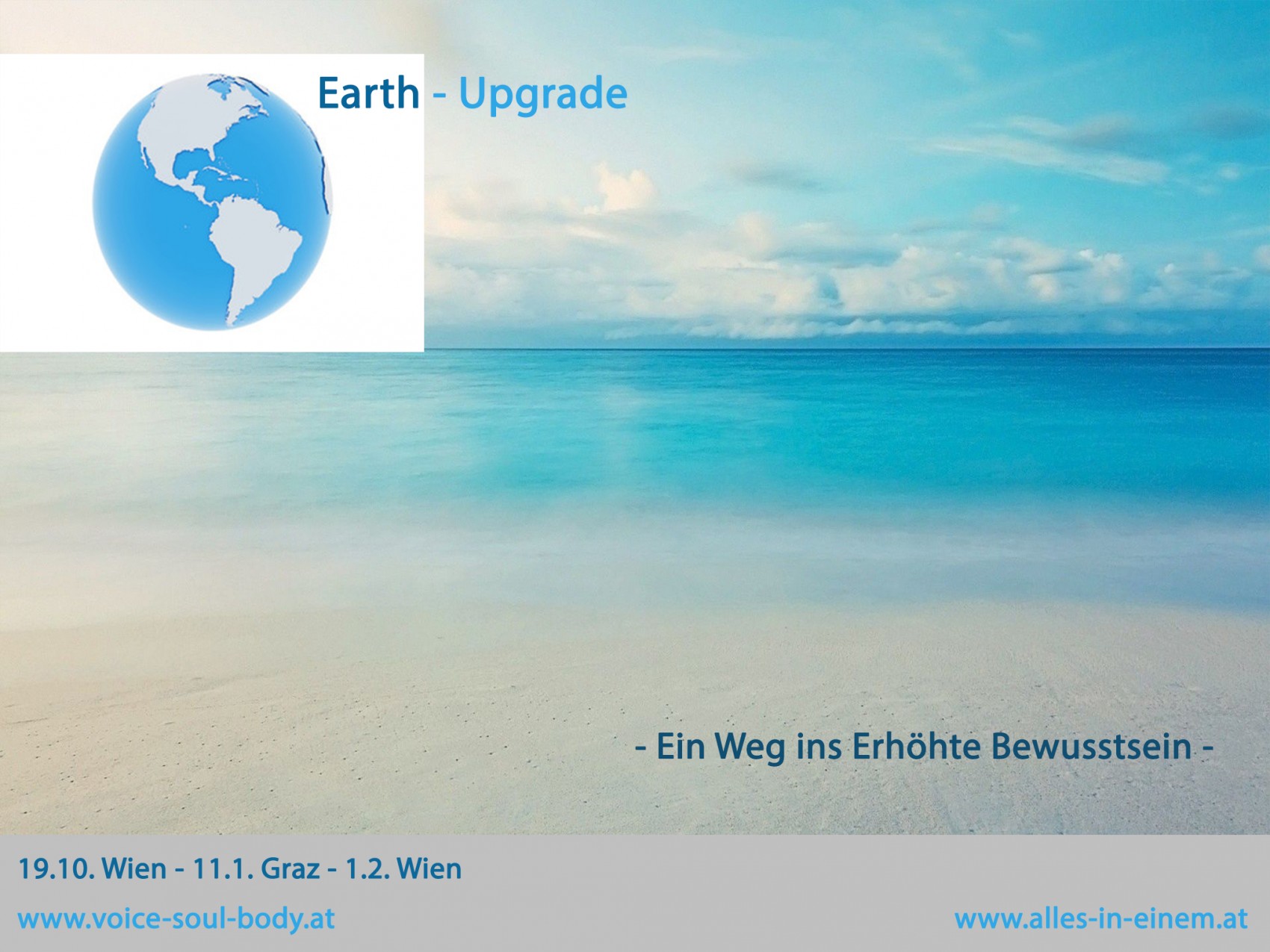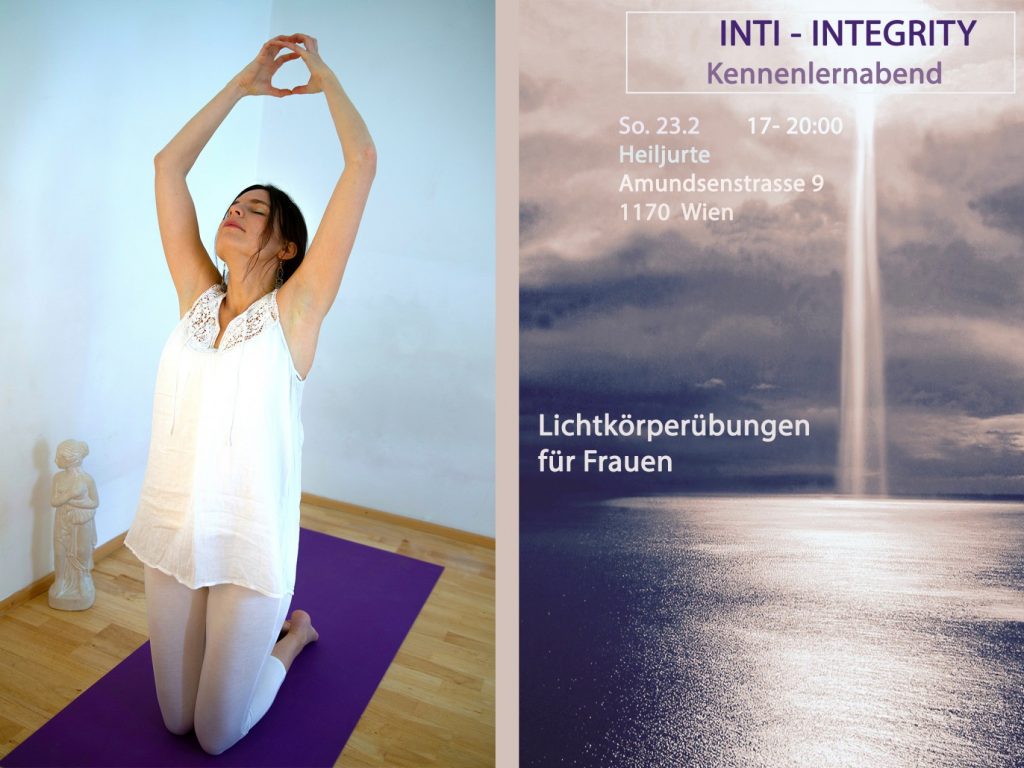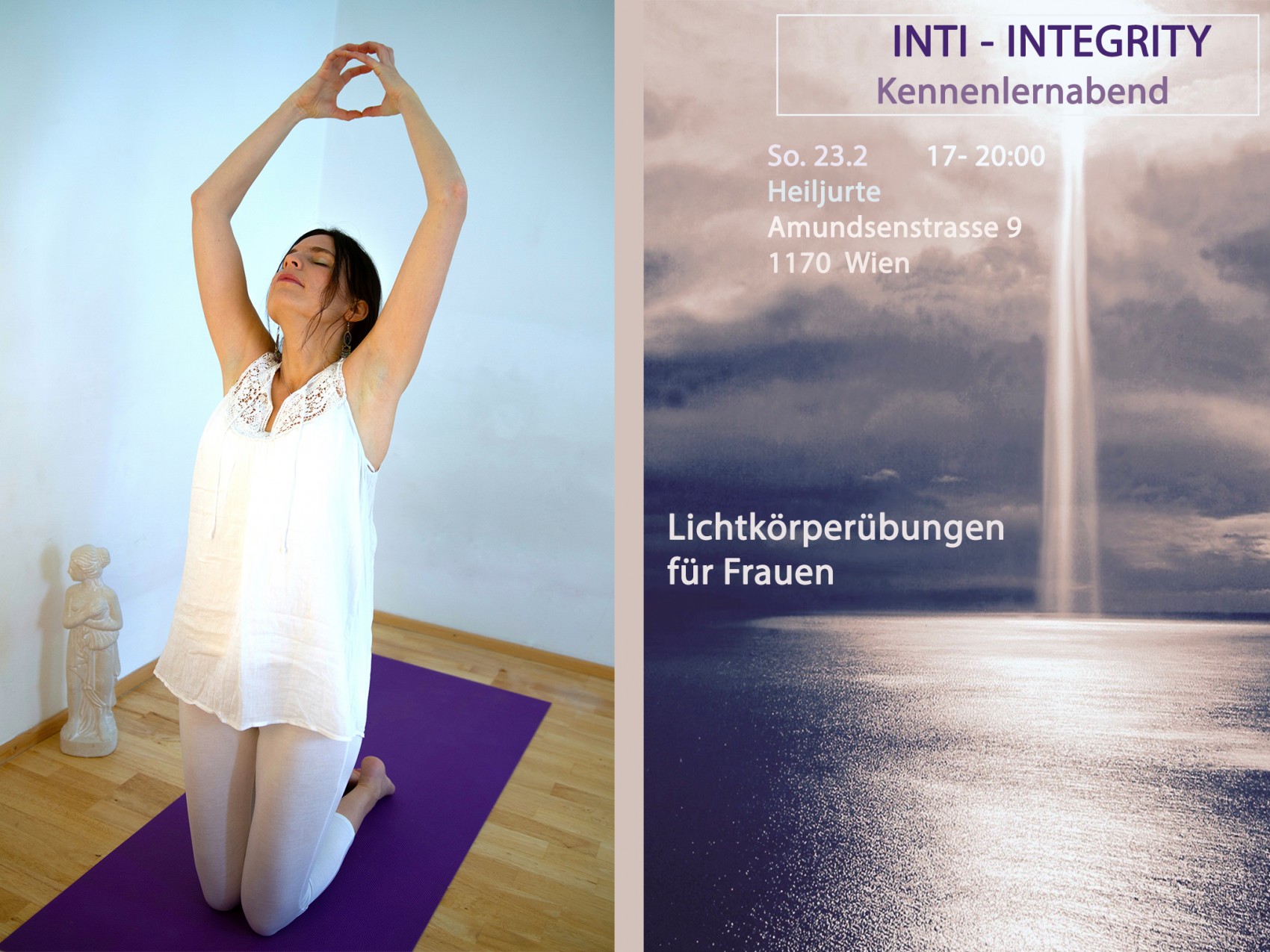 Events
Next events in 2020:
Sound & Light Transmission
Inner Light Journey
"Soundhealing – Energywork – Crystal light activation"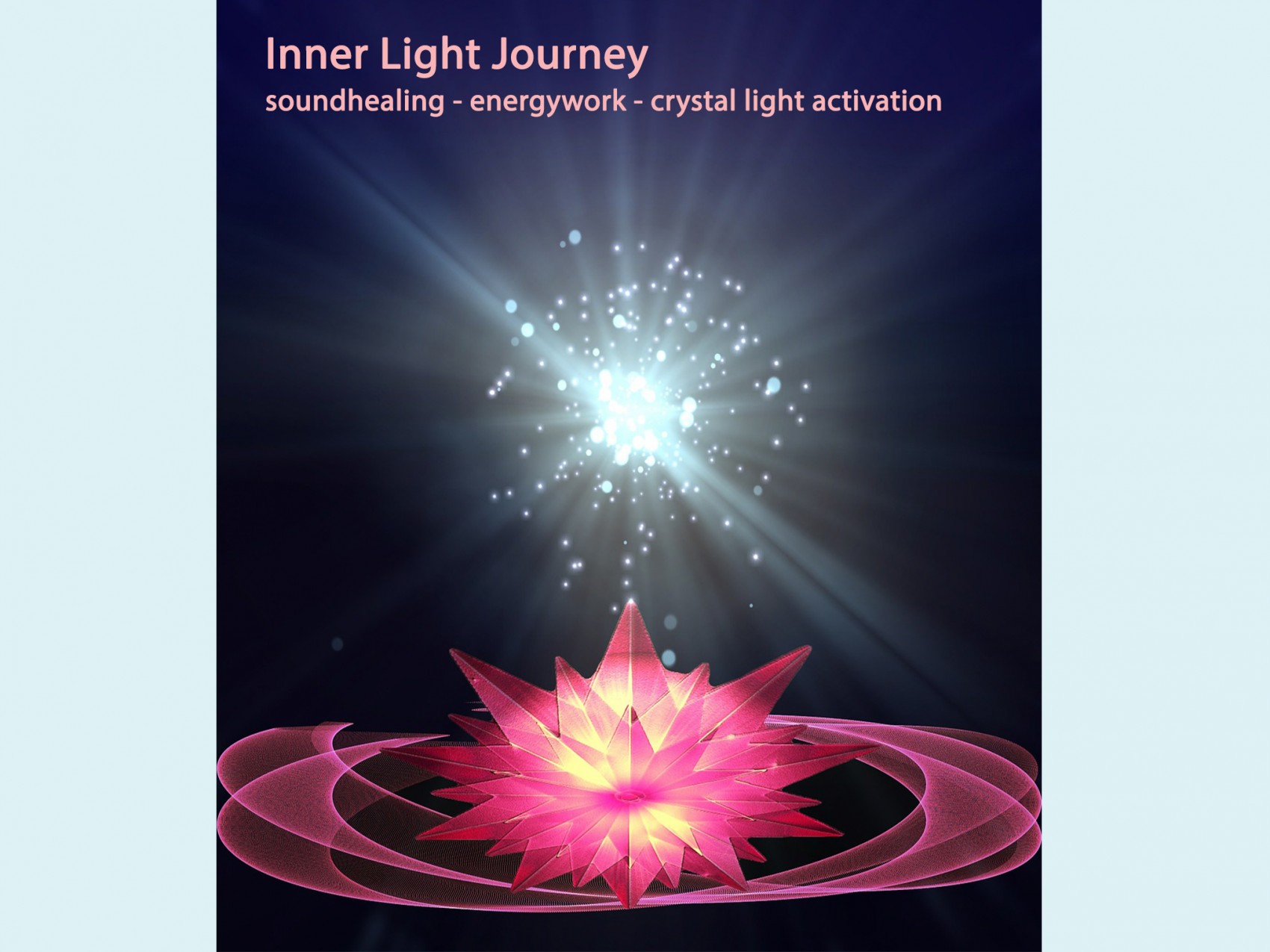 ♥ Welcome to the monthly event series
"Inner Light Journey". ♥
Friday 24.1.2020
I am very happy to serve as a channel for you and to be able to work on these healing evenings.
Through my singing voice, my hands and my connection to the spiritual world, I bring personal processes into motion and increase the vibration frequency.
Course of the evening:
– Arrive
– Purification meditation for the internal organs
– Heart activation and opening by the crystal light frequency
– Messages from the spiritual world
– Activation and connection with your inner light
(what have I to give, why am I here, what are my next steps …)
– SoundHealing
(Transformation of current topics about different healing sound frequencies)
– Closing circle
19-21h30 in the praxis of inner harmony & balance, Deinhardsteingasse 29/5, 1160 Vienna
Price: 40 Euro (give as you can)
I am very happy to meet you! ♥
For personal registration by message or phone is requested.
_________________________________________________________
Earth – Upgrade    "A path to elevated consciousness"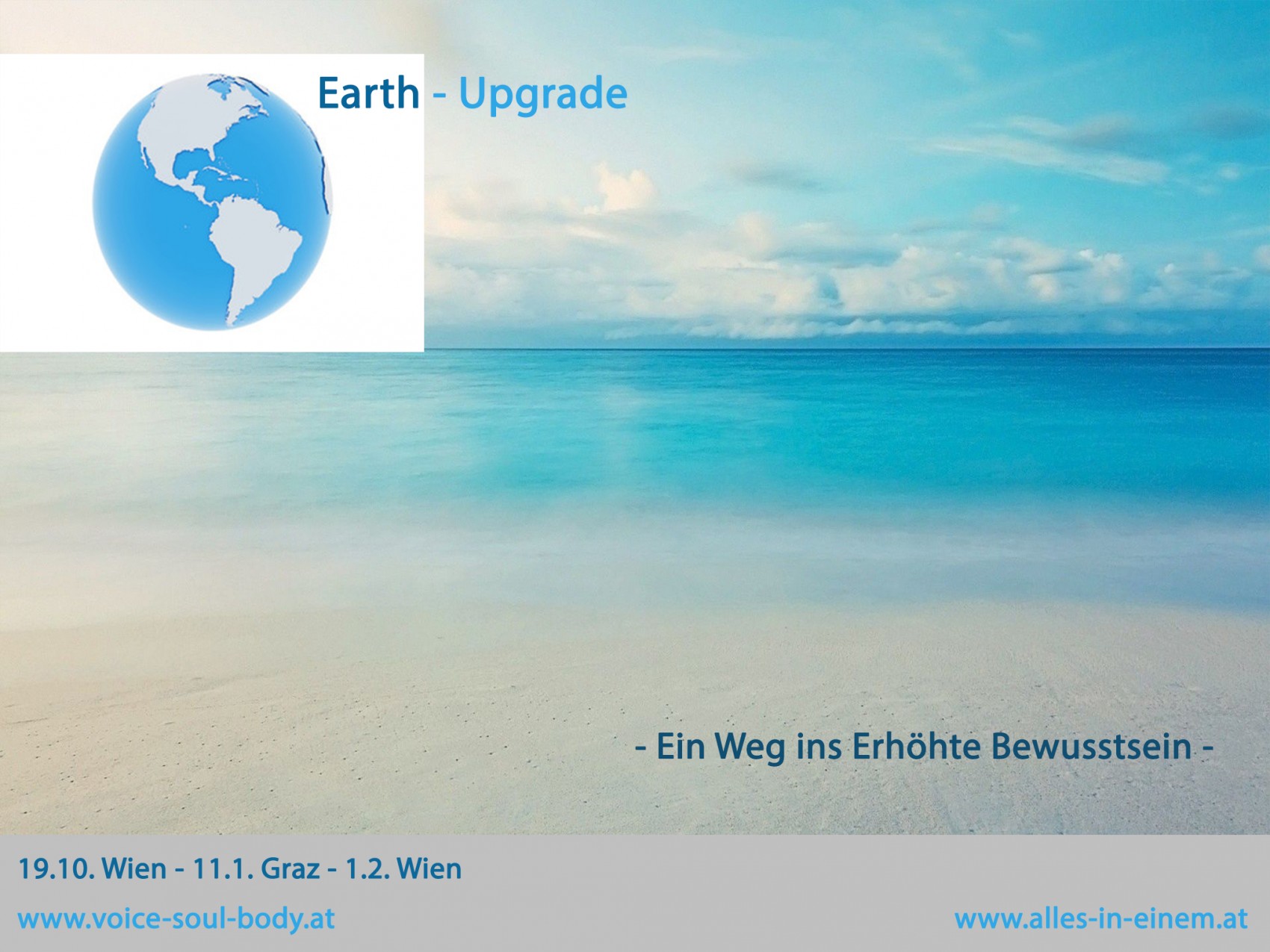 ♥ Welcome to Earth Upgrade ♥
"A Path to Elevated Consciousness"
day seminar Vienna,
Saturday, 1.2.2020
10.00 – 17.00, EUR 120
The vibration of the earth is increasing, what can WE do to adapt to the body / mind & soul of the vibration enhancement and to create a new and heightened awareness that supports, nourishes and brings harmony to Mother Earth and ourselves.
What awaits you in this seminar?
· Changes on Mother Earth
Complaints on the physical level in relation to the vibration increase of the earth.
How do I deal with the changes? Adaptation of the physical body to the new vibration frequency of the earth.
· Sound Healing: connection and adaptation of the physical and the subtle bodies via sound frequencies, activations.
· Energy work with Arcturian light-crystal frequency
· Peace in the heart
Meditation with Arcturian heart frequency
Soul plan, soul task
Why am I on earth? What is my potential, which I have to give, how can I activate this?
· Symbols
Current messages of the Arcturians using symbol cards
· Crystals
Current crystal energies
· Love vibration, all-love
· The way to self-responsibility
.ending circle
We are very happy if you want to be there.
Magdalene Maria
(healer – Aura Technician – Salvationist – Medium)
0650/244 24 20
Elizabeth Nara Narai
(healer – spiritual teacher – angel therapist)
0660/678 64 39, www.alles-in-einem.at
We ask for personal registration by phone or mail ♥
---

next dates for an upcoming weekly course are coming soon …..
Inti – Integrity   "lightbodyseries for women"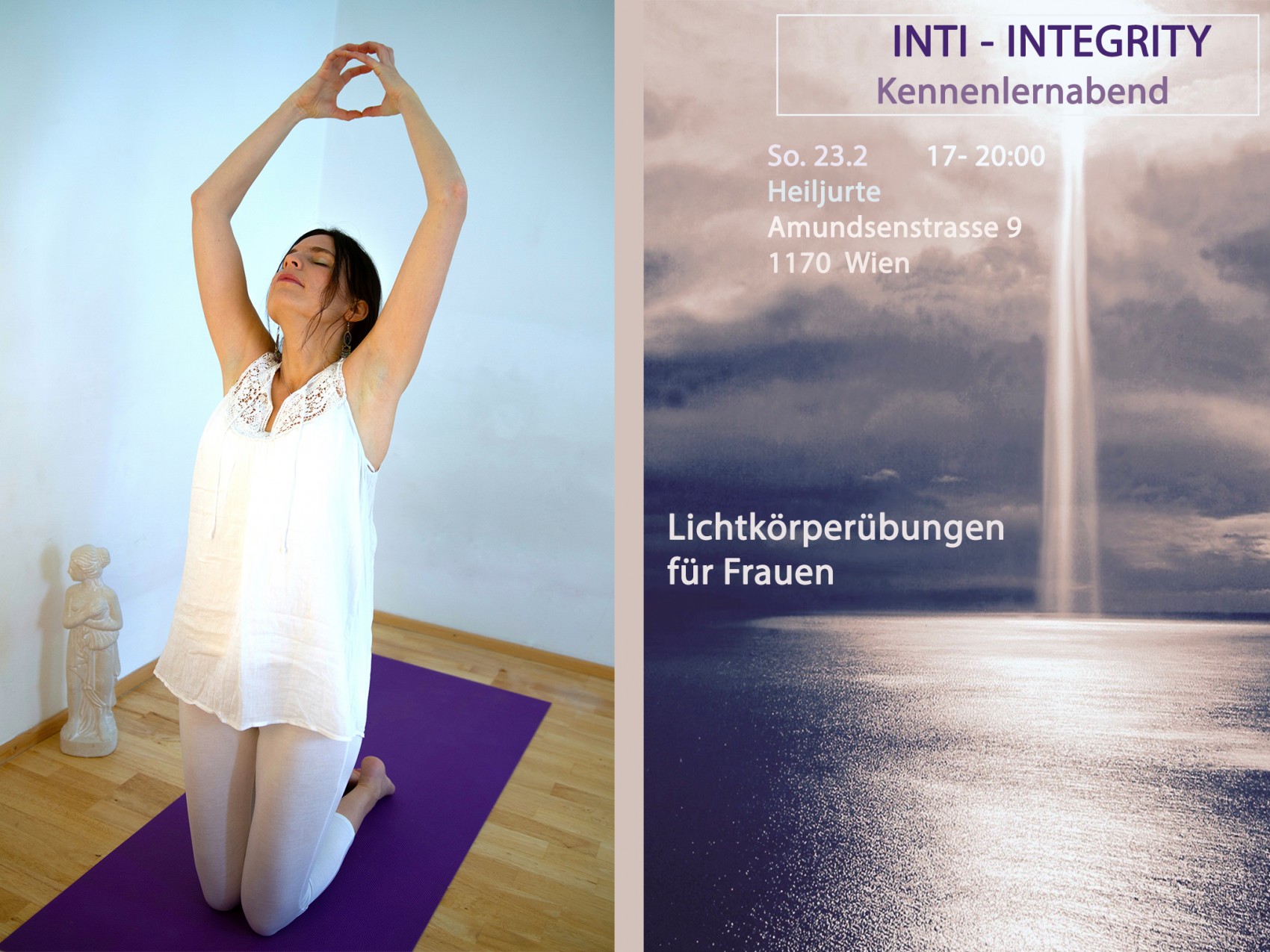 Dear women!
I cordially invite you to my get-together evening about my self-developed light body exercise series for women
"Inti-Integrity"! ♥
They are exercises that embody your connection to the divine, pure light.
After a long trip to South America and a stay in Peru, the exercises have shaped and shown themselves.
Based on the ancient Inca tradition of priests, Magdalena found access to the exercises that were already practiced in the ancient Inca period.
The goal was to get more connection to INTI (in Quechua, the ancient language of the Incas, translated with "sun", "light" or "God").
Practicing the exercises went so far that body, soul and spirit were brought into a higher vibration, which led to the dematerialization which the Inca used for many of their creative fields.
It is therefore very important to me to spread Inti – Integrity on earth and to combine old knowledge with the new time in which we live today.
The exercises strengthen the Yin and thus help the women to remember their original strength, connection and wisdom and to connect with them.
The physical exercises are designed in such a way that internal organs are relaxed and strengthened, parts of the body are stretched and chakras are activated or cleaned.
Always in connection with the divine light, which runs as a common thread through almost all exercises.
Practicing these exercises brings more inner peace and balance, a holistically stretched and supple body, energetic cleansing that brings more ease into everyday life and more connection to your own self.
We will learn many exercises on this evening, especially in connection with the 7 chakras. Yoga mats are available and is also heated in the beautiful healing yurt.
At the beginning there will also be an introduction to the old customs, lifestyle and many wisdoms of the Inca tradition.
Price: 35 euros
Address: So 23.2.   17-20:00   Heiljurte, Amundsenstraße 9, 1170 Vienna
I'm happy for you! ♥ Registration is requested! ♥
0650/244 24 20 or info@voice-soul-body.at
Magdalena Maria
---