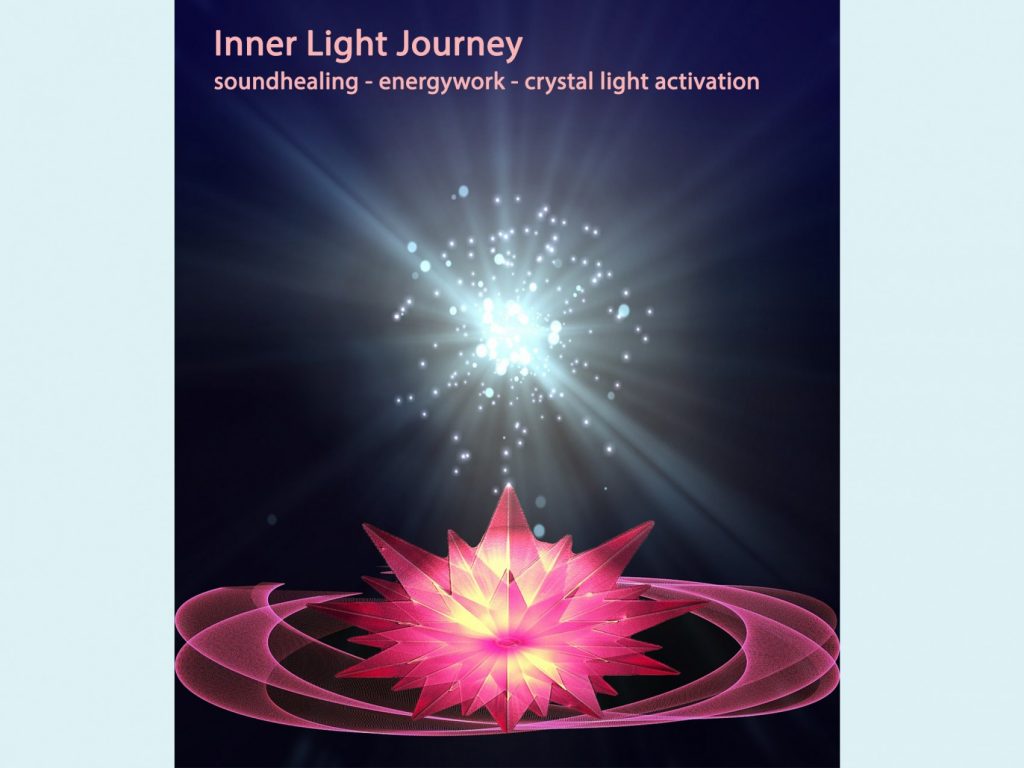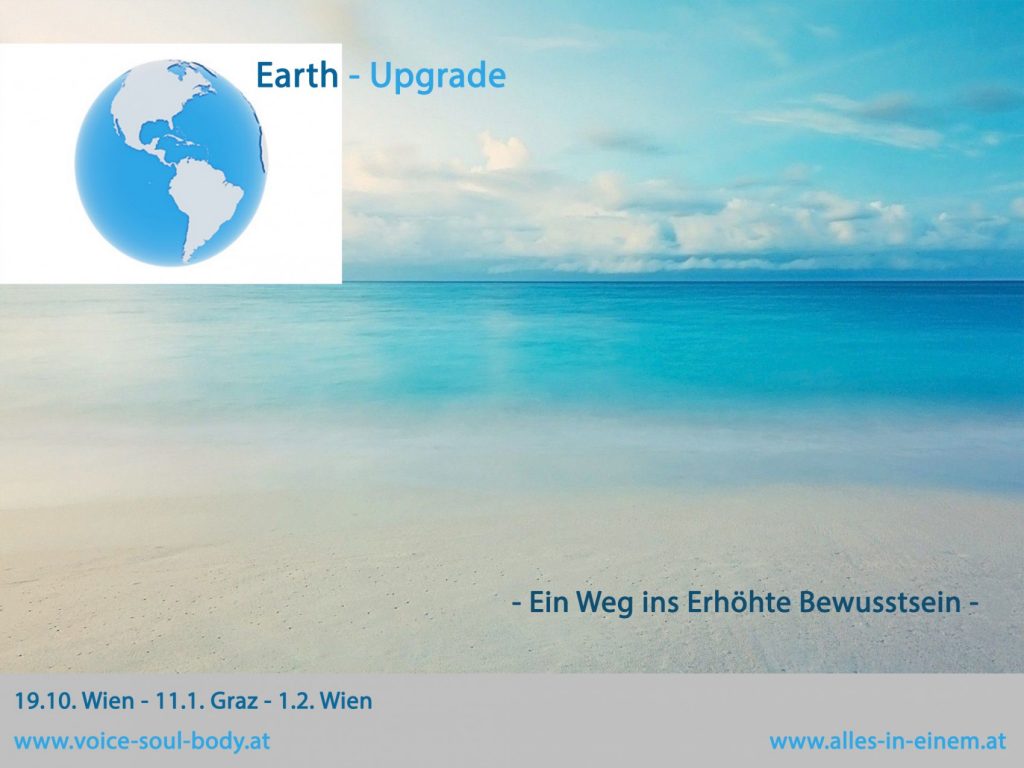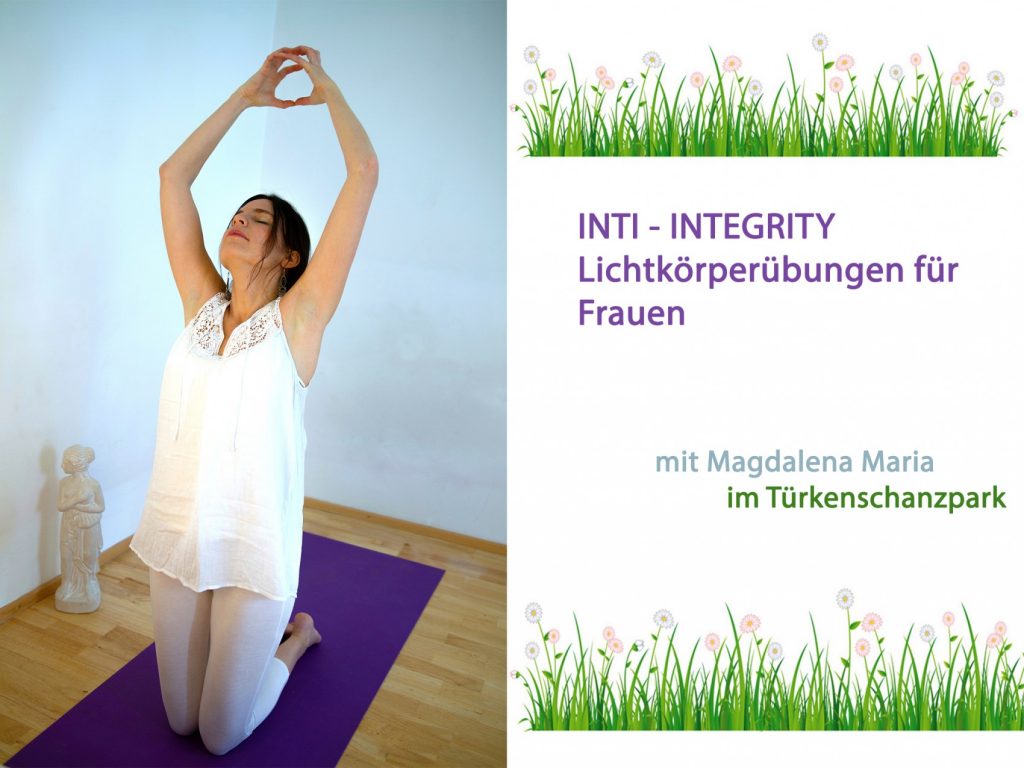 Events
Next events in 2019:
Sound & Light Transmission
Inner Light Journey
"Soundhealing – Energywork – Crystal light activation"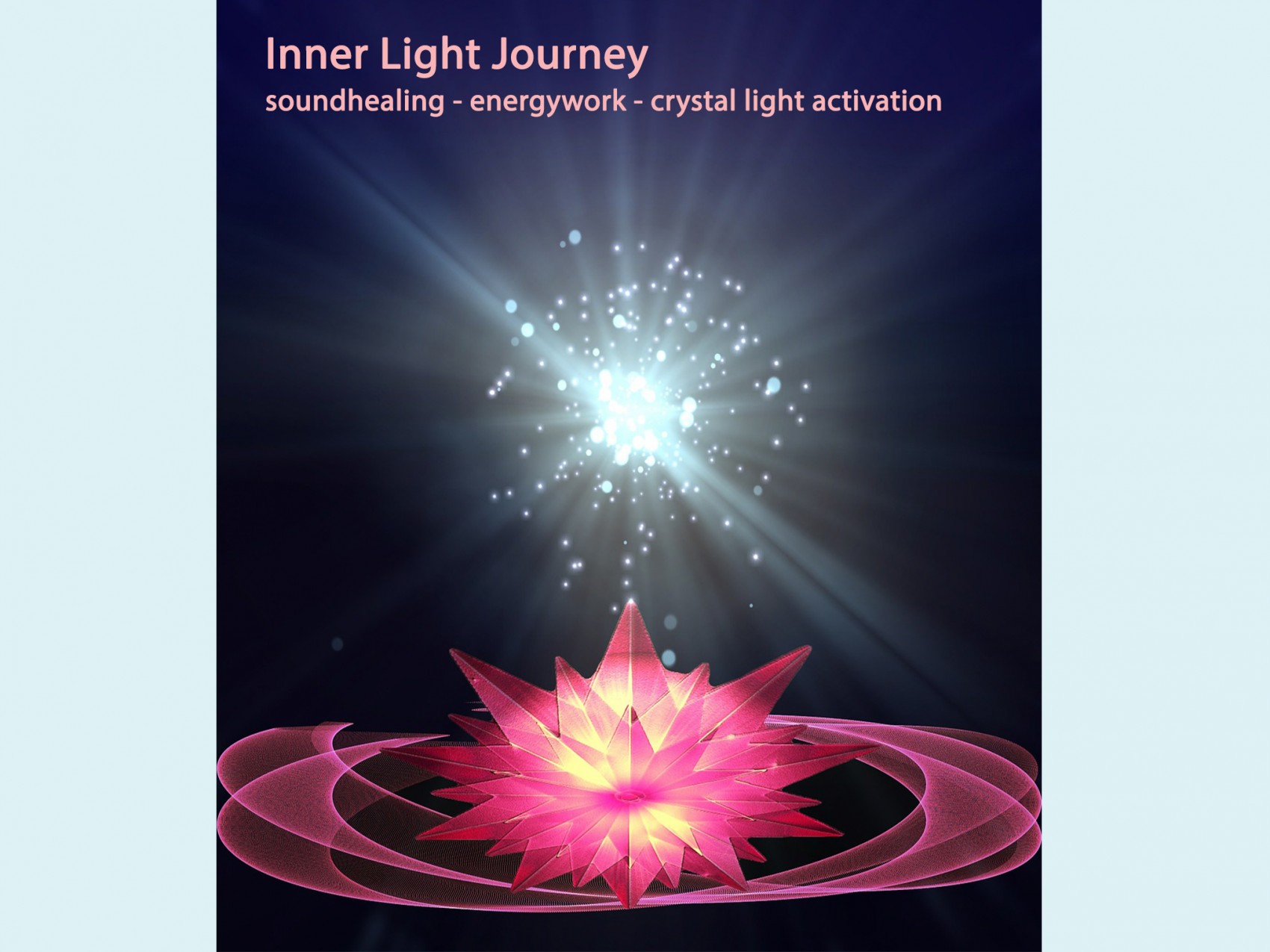 ♥ Welcome to the monthly event series
"Inner Light Journey". ♥
Every friday 13.9, 11.10, 15.11 and 13.12
I am very happy to serve as a channel for you and to be able to work on these healing evenings.
Through my singing voice, my hands and my connection to the spiritual world, I bring personal processes into motion and increase the vibration frequency.
Course of the evening:
– Arrive
– Purification meditation for the internal organs
– Heart activation and opening by the crystal light frequency
– Messages from the spiritual world
– Activation and connection with your inner light
(what have I to give, why am I here, what are my next steps …)
– SoundHealing
(Transformation of current topics about different healing sound frequencies)
– Closing circle
19-21h30 in the praxis of inner harmony & balance, Deinhardsteingasse 29/5, 1160 Vienna
Price: 35 – 45 Euro (give as you can)
I am very happy to meet you! ♥
For personal registration by message or phone is requested.
_________________________________________________________
Earth – Upgrade    "A path to elevated consciousness"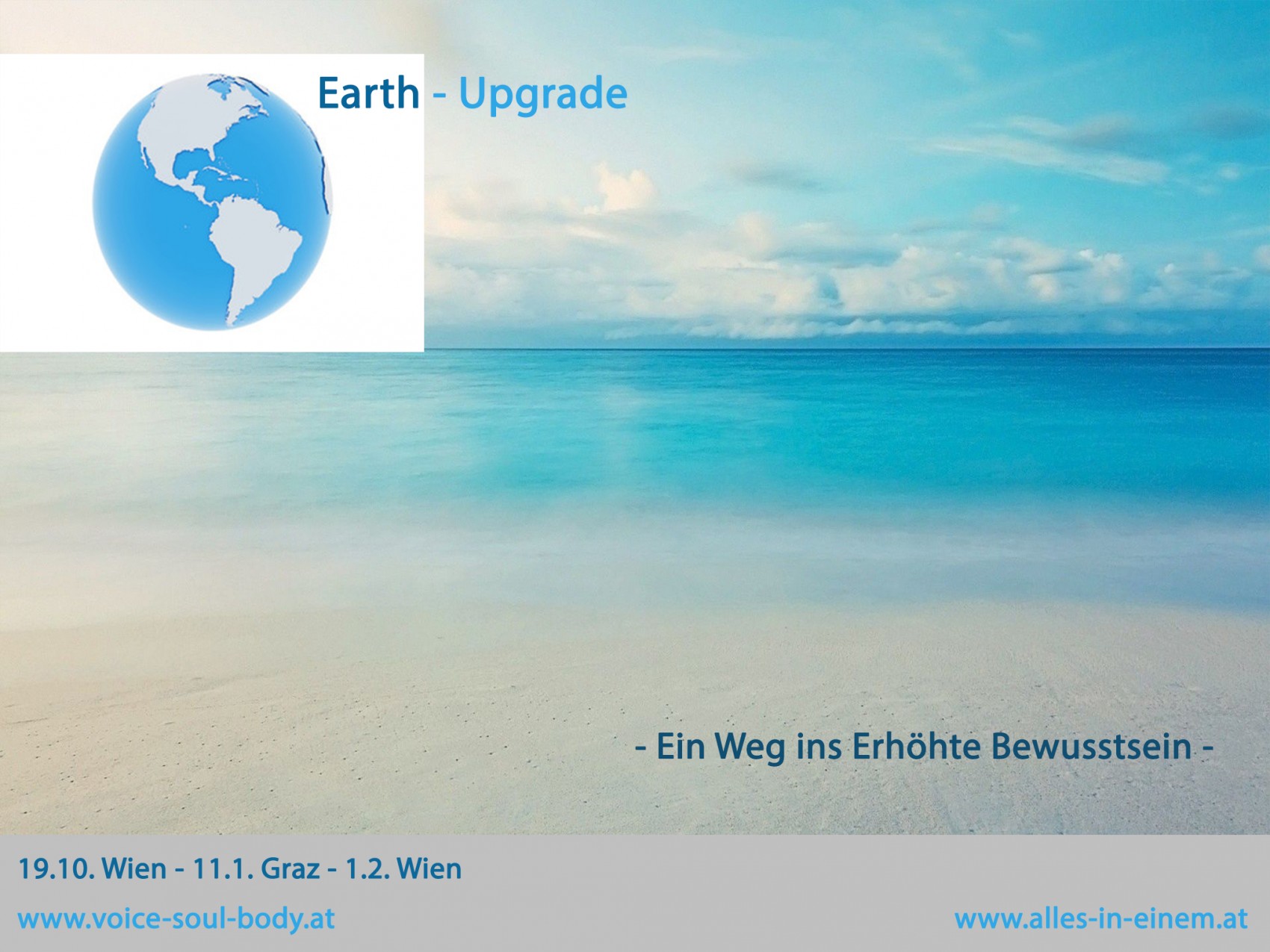 ♥ Welcome to Earth Upgrade ♥
"A Path to Elevated Consciousness"
day seminar
Vienna, Saturday, 19.10.2019
Graz, Saturday, 11.1.2020
Vienna, Saturday, 1.2.2020
10.00 – 17.00, EUR 120
The vibration of the earth is increasing, what can WE do to adapt to the body / mind & soul of the vibration enhancement and to create a new and heightened awareness that supports, nourishes and brings harmony to Mother Earth and ourselves.
What awaits you in this seminar?
· Changes on Mother Earth
Complaints on the physical level in relation to the vibration increase of the earth.
How do I deal with the changes? Adaptation of the physical body to the new vibration frequency of the earth.
· Sound Healing: connection and adaptation of the physical and the subtle bodies via sound frequencies, activations.
· Energy work with Arcturian light-crystal frequency
· Peace in the heart
Meditation with Arcturian heart frequency
Soul plan, soul task
Why am I on earth? What is my potential, which I have to give, how can I activate this?
· Symbols
Current messages of the Arcturians using symbol cards
· Crystals
Current crystal energies
· Love vibration, all-love
· The way to self-responsibility
.ending circle
We are very happy if you want to be there.
Magdalene Maria
(healer – Aura Technician – Salvationist – Medium)
0650/244 24 20
Elizabeth Nara Narai
(healer – spiritual teacher – angel therapist)
0660/678 64 39, www.alles-in-einem.at
We ask for personal registration by phone or mail ♥
---

next dates for an upcoming weekly course are coming soon …..
Inti – Integrity   "lightbodyseries for women"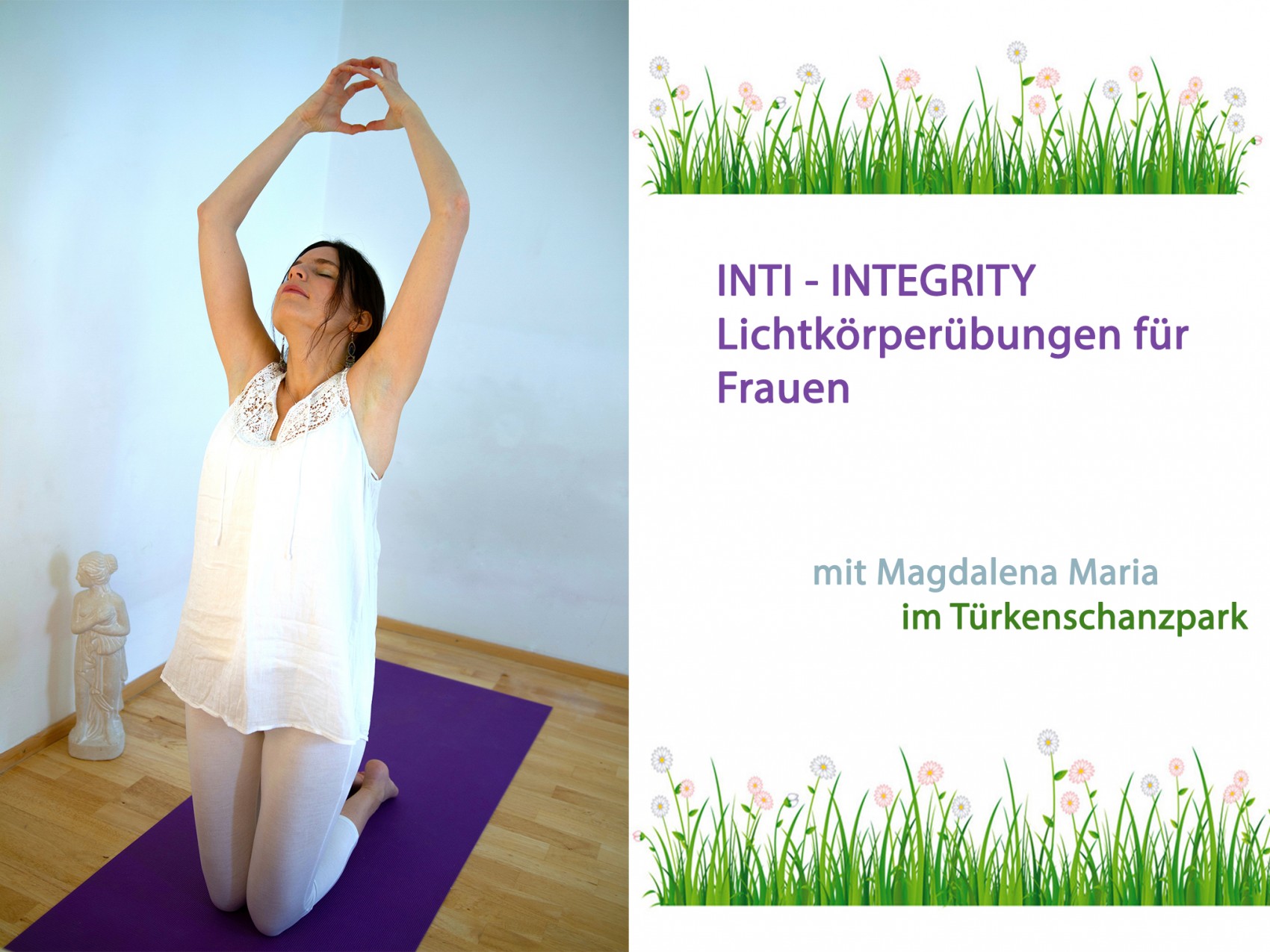 Hallo dear Women!
I cordially invite you to get to know my self-developed/channeled bodyseries
"Inti Integrity" and to practice together.
To connect ourselves more with our natural power and wisdom.
More information under the heading "light your body" – Inti-Integrity
The first workshop will take place on wednesday, 17.7 from 6-8 p.m in the beautiful Türkenschanzpark, 1180- Vienna.
Please bring your yogamat and a bottle of water!
Price: 25Euro
I ask for Registration and I am looking forward to you!

---