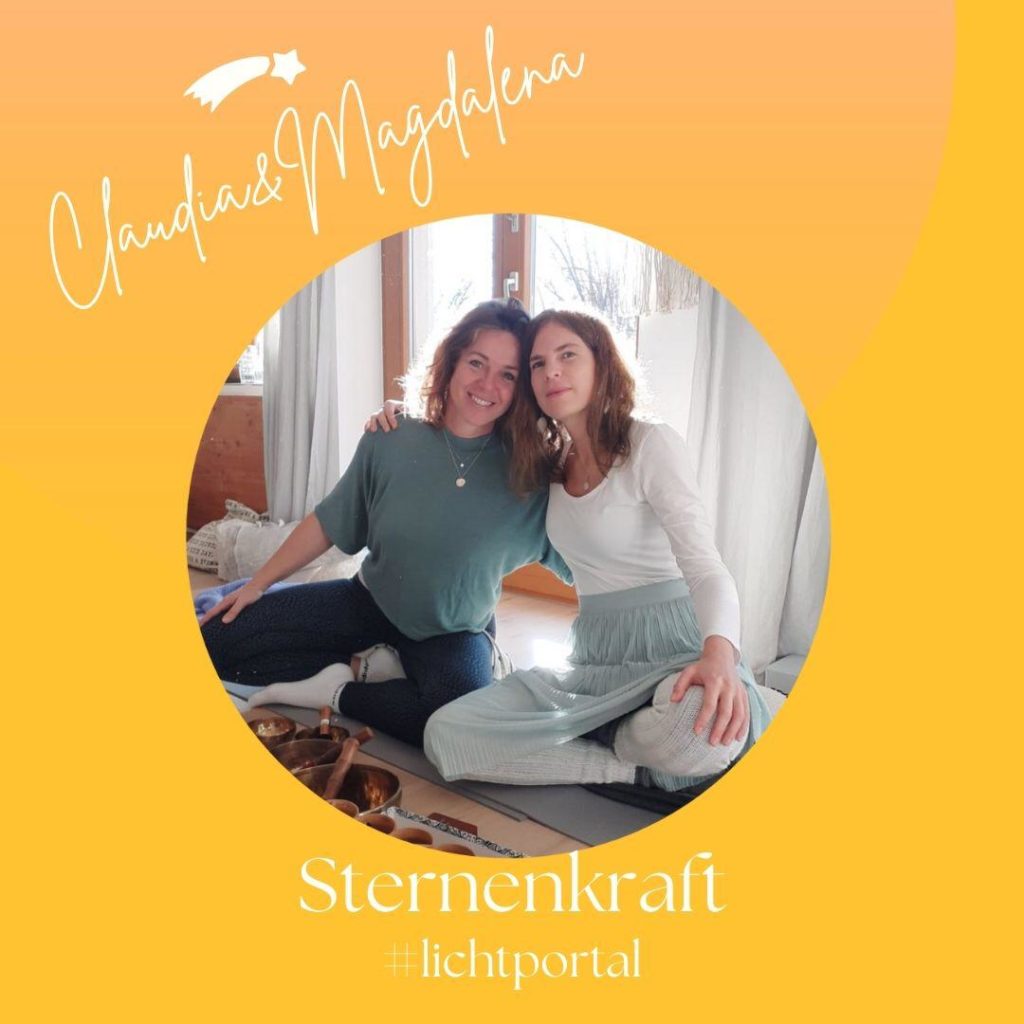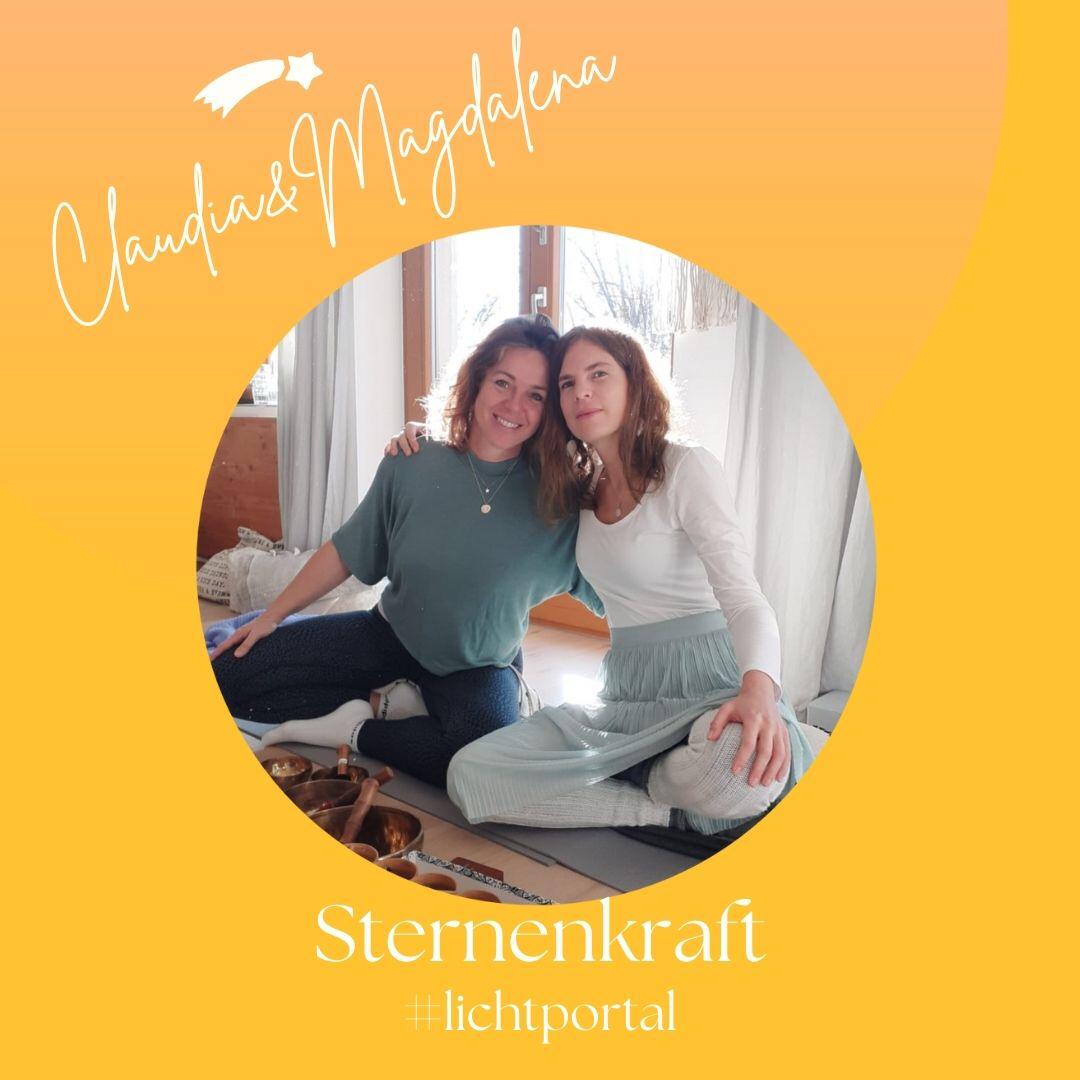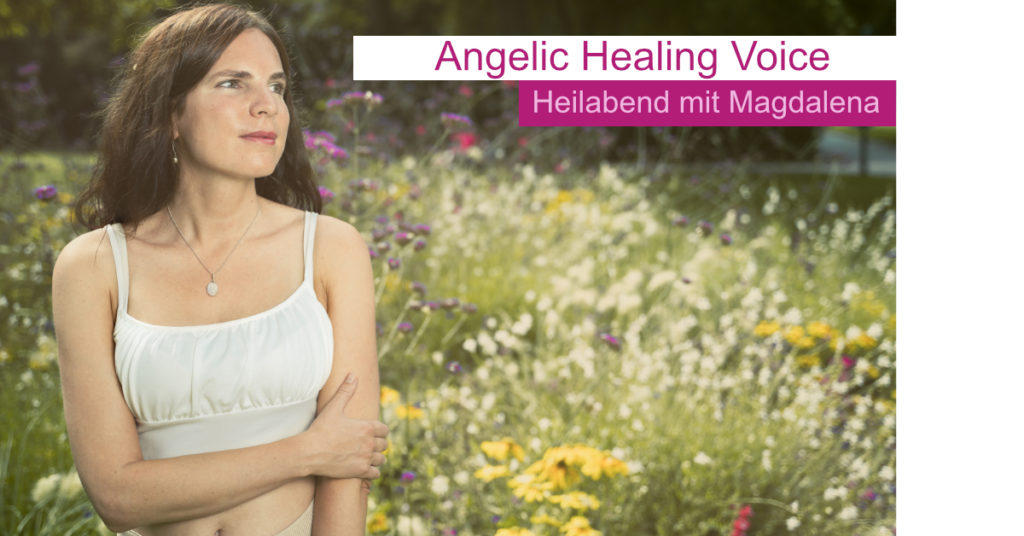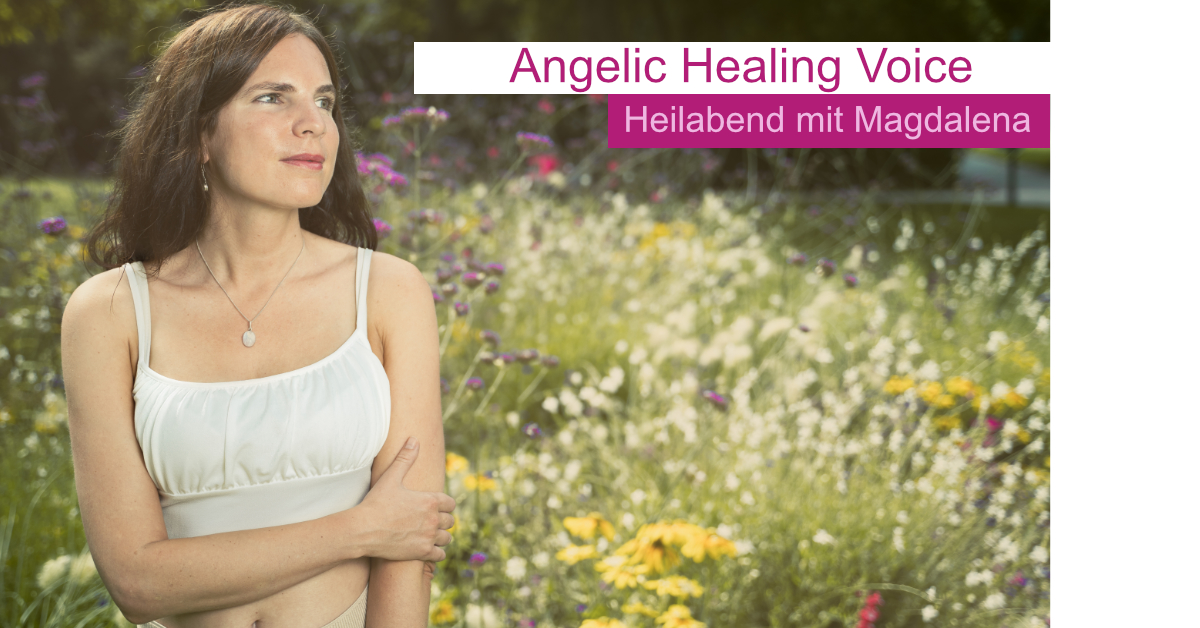 Events
Next events in 2022:
Lichtportal – "Sternenkraft"
eventseries with Magdalena Piatti & Claudia König-Bujnoch
dates: Sat.11.6
10-15:00, price: 100,-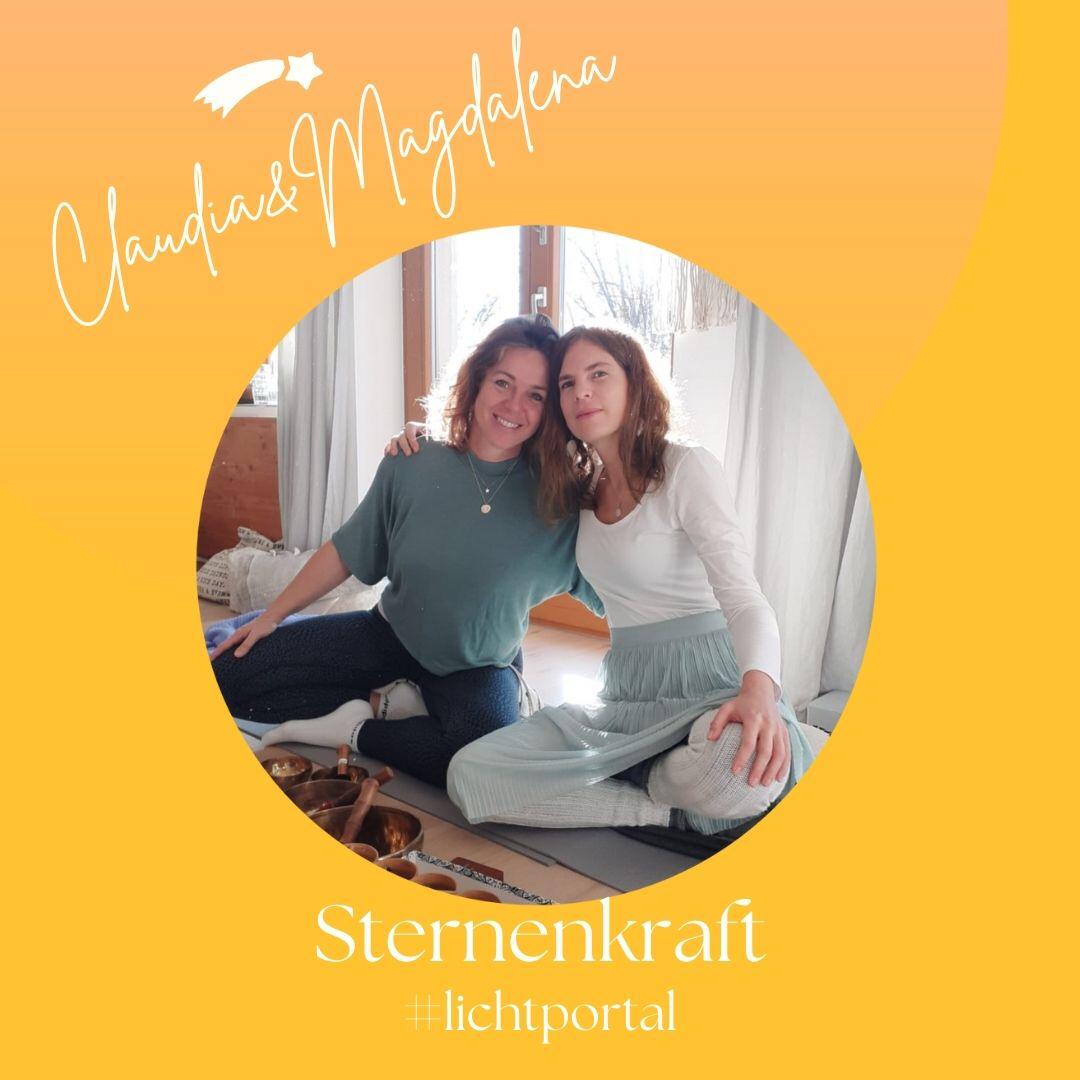 New earth also means getting in touch.
Competition and lone warfare make room to bring the new to earth with
co-creations.
What awaits you in this eventseries?
CLEARING
Magdalena's healing voice clears and cleanses your organs.
Magdalena sees in the collective field of the group which organ needs cleaning and energy activation.
EARTH
We ground ourselves and feel our wonderful body.
Words and sounds from magdalena and Claudia flow together in a healing journey.
You can open yourself up to experience a deep connection to your spiritual team, companions full of light and beings of light.
SOUNDHEALING & YINYOGA
Here we include the physical level more intensely.
Yinasanas let you sink into the deepest layers of your body.
The sounds of Magdalena and those of the instruments support the loosening of the blockages and adhesions of the fasciae, ligaments and joints.
Your meridians are energized by movement and sound, the chakras are wide.
END
Feel the sharing circle and the connectedness of the group.
__________________________________________________________________________________________________________________
Angelic Healing Voice
Heilabend mit Magdalena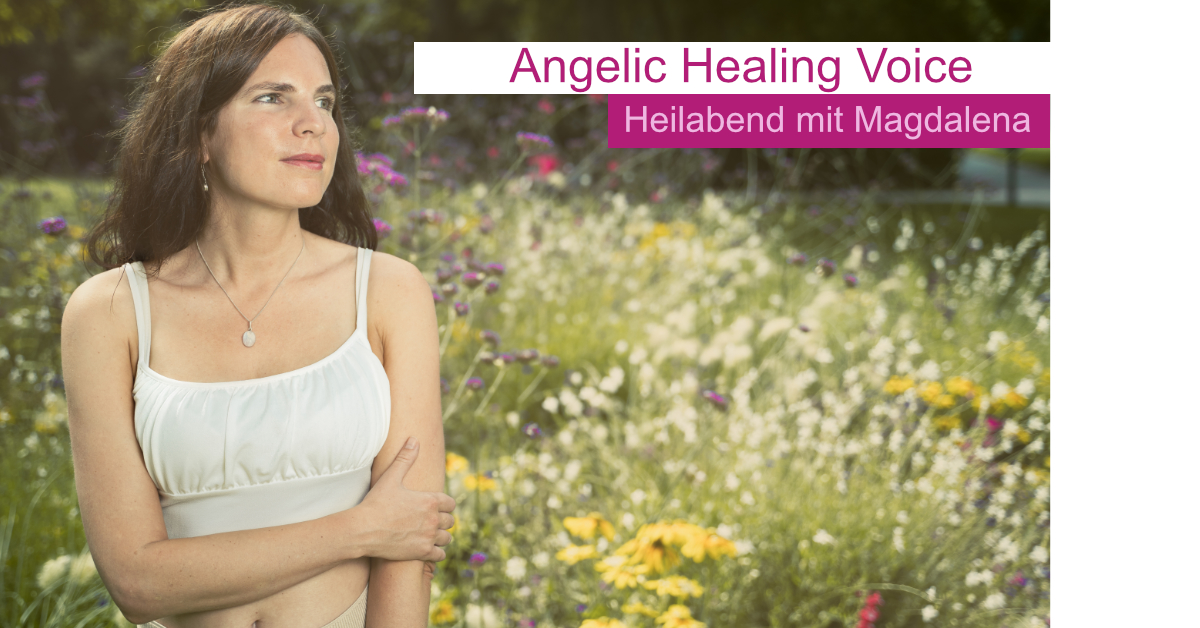 ♥ Welcome to the monthly event series
"Angelic Healing Voice". ♥
Dates: Sa, 5.3,  Sa, 2.4, Sa, 14.5
I am very happy to serve as a channel for you and to be able to work on these healing evenings.
Through my singing voice, my hands and my connection to the spiritual world, I bring personal processes into motion and increase the vibration frequency.
Course of the evening:
– Arrive
– Purification meditation for the internal organs
– Heart activation and opening by the crystal light frequency
– Messages from the spiritual world
– Activation and connection with your inner light
(what have I to give, why am I here, what are my next steps …)
– HealingVoice
(Transformation of current topics about different healing sound frequencies)
– Closing circle
18:00-20h30 in the Heiljurte, 1170- Wien
Price: 44 Euro (give as you can)
I am very happy to meet you! ♥
For personal registration by message or phone is requested.