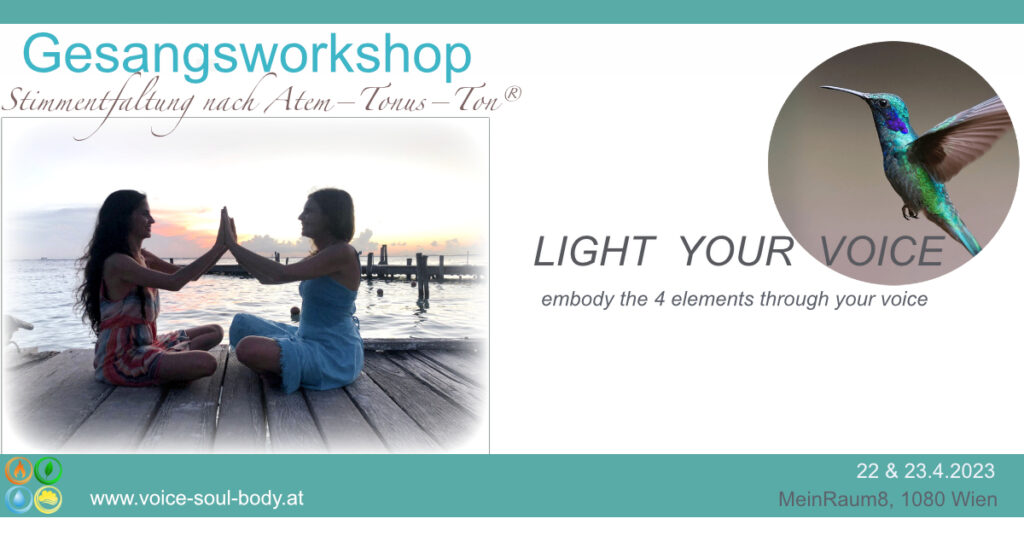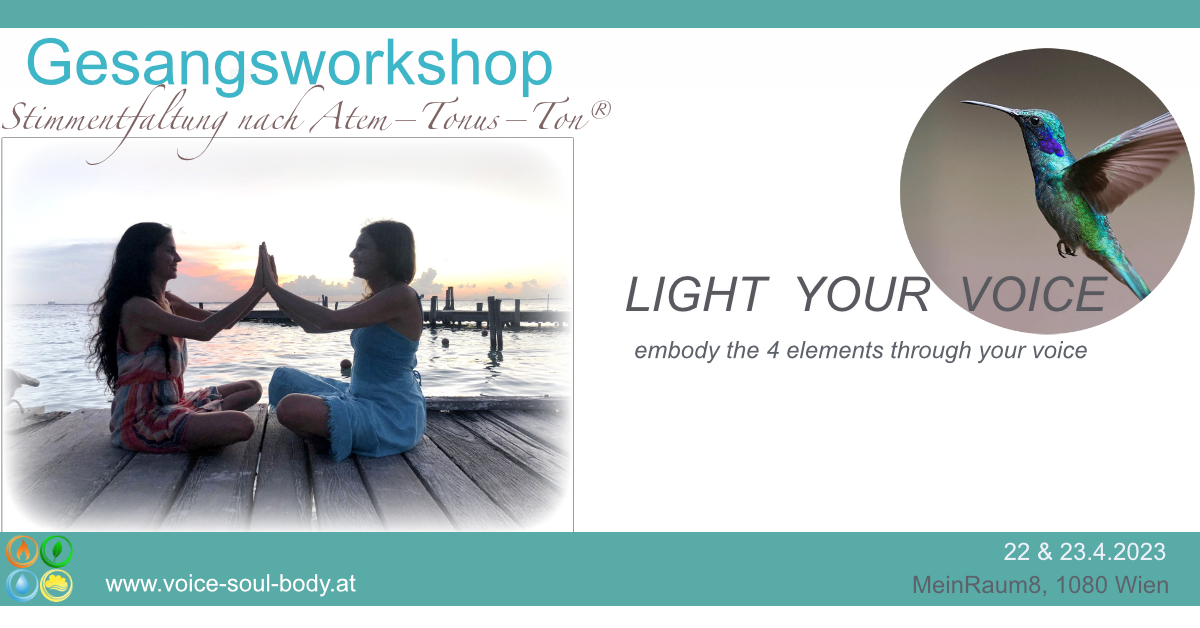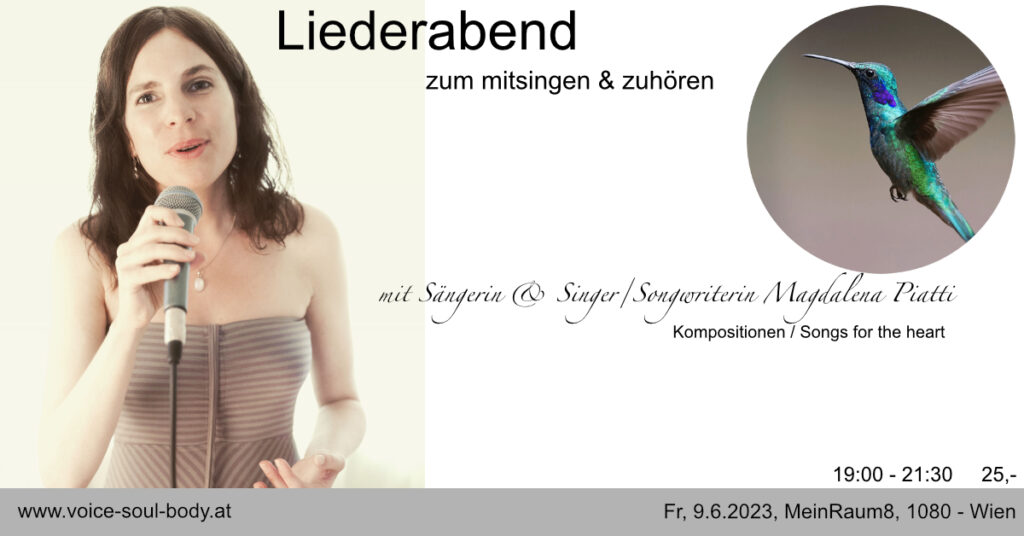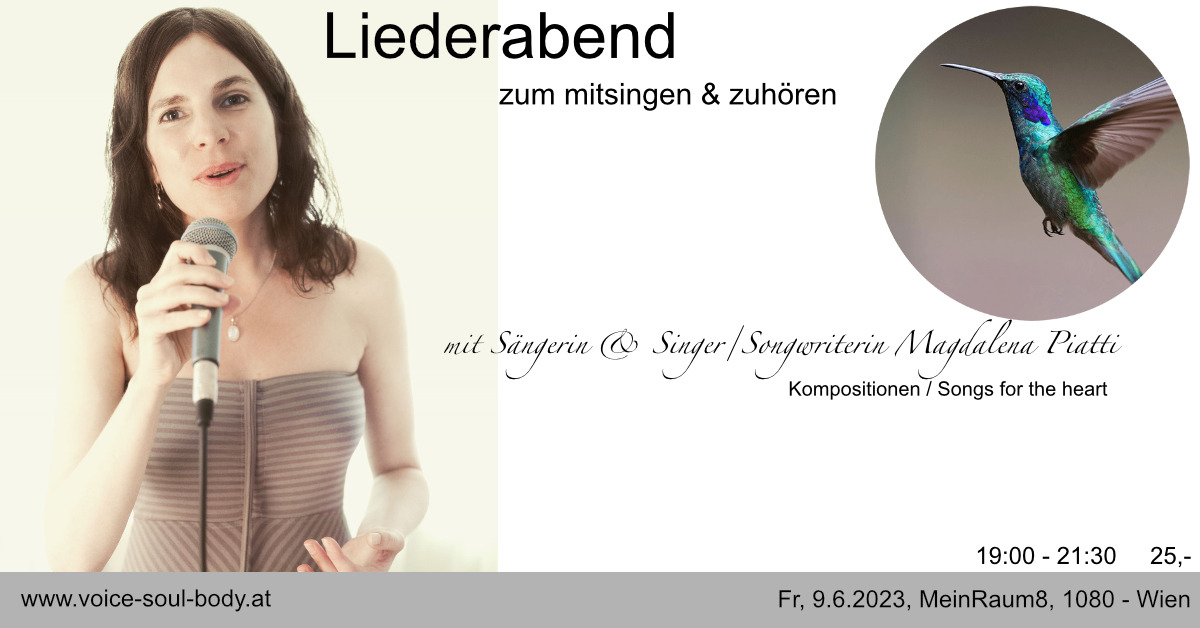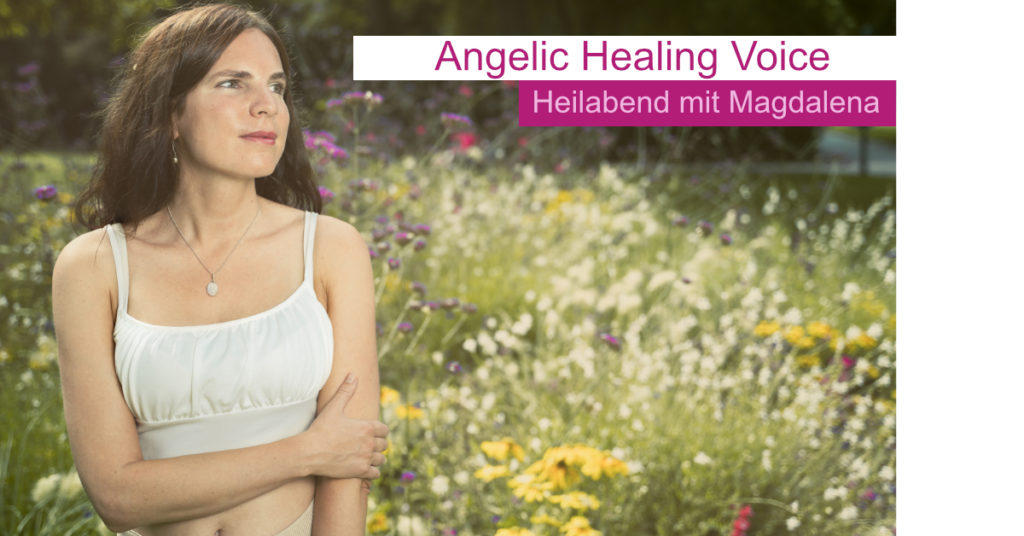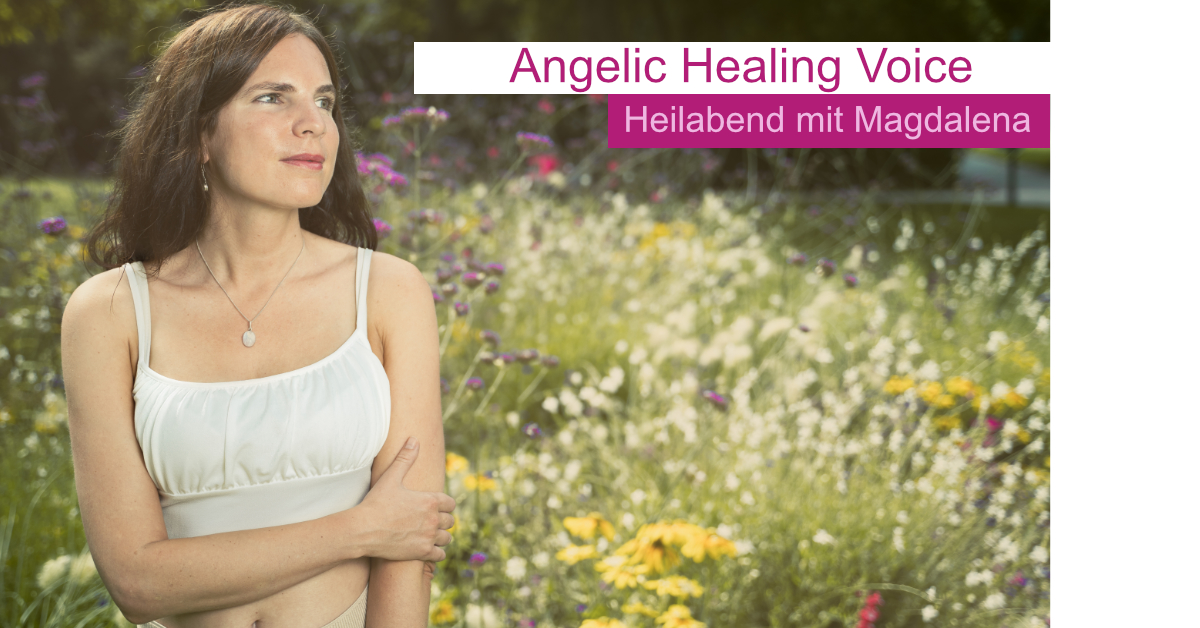 Events
Next events in 2023:
Weekendworkshop "Light your Voice" for more strength and heartopening
dates:  are coming soon…
10-17:00, price: 155,- , early bird price 133,-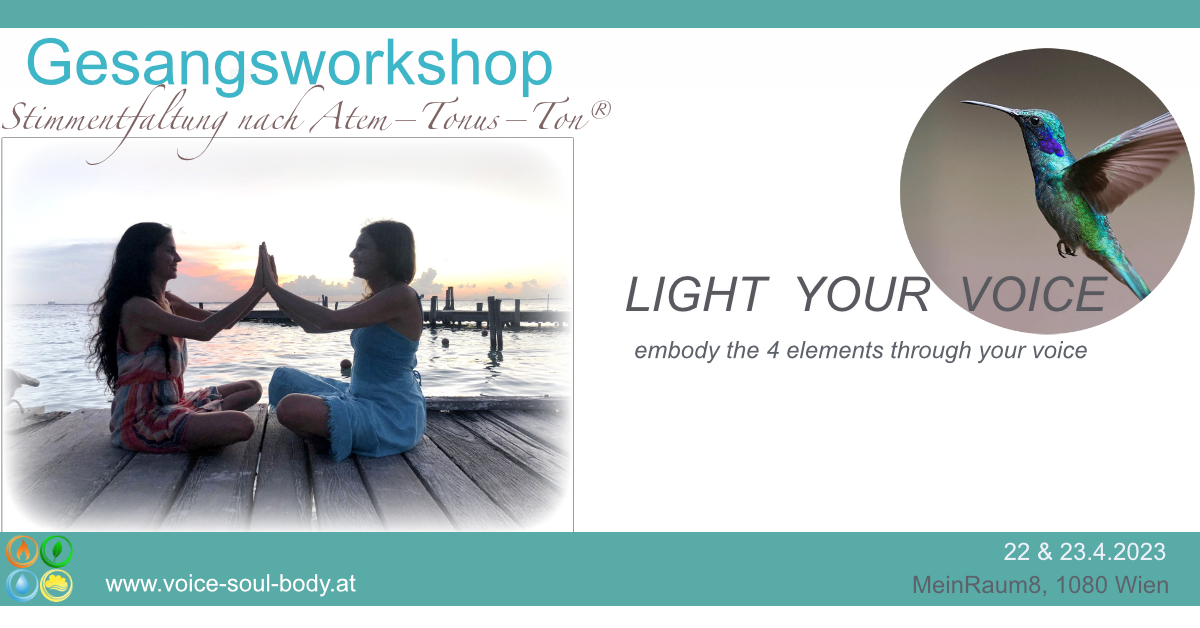 I cordially invite you to the weekend workshop "LIGHT YOUR VOICE" –
singing according to the method Atem–Tonus–Ton®
During these two days we will dive deeper into the Atem-Tonus-Ton method, holistically activate, free, open and strengthen the voice together in the group. Toning, breathing, singing and ringing. Alone, in partner exercises and in a group, we learn songs, mantras and spirit songs in a playful and joyful way, which we then sing together.
The focus of this weekend is activating the 4 elements in you through voice
In partner exercises and also together in the group. we sing in connection with movement and a lot of heart & soul and free the creativity in us.
I'm really looking forward to seeing you! Do you want to be there?
Then please register at: info@voice-soul-body.at
Your investment for the workshop is 155,-

---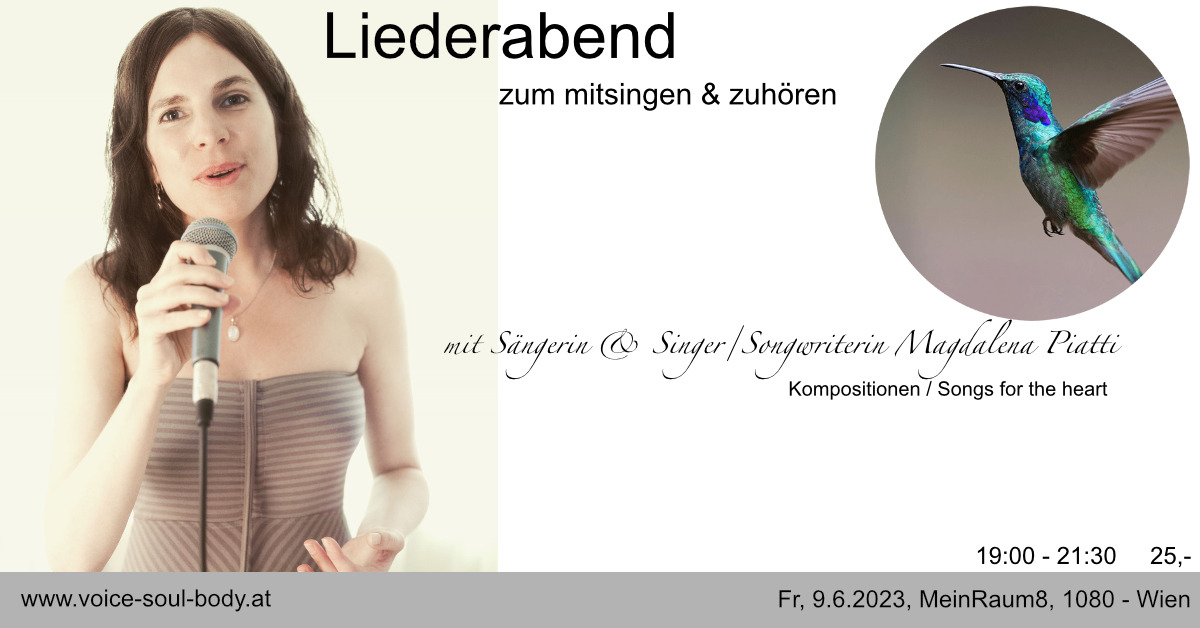 Cordial invitation to the song recital by singer & singer/songwriter
Magdalena  Piatti.
On this special evening, Magdalena will present us with a fine mixture of her own compositions, power songs, spirit songs, mantras and songs for the heart. We sing some songs together and some are for listening . The singer & singer/songwriter has already released 4 CDs, has been on stage at home and abroad for 10 years and has focused more on teaching in the last 10 years. In addition to singing lessons, she has offered many courses and workshops on the subject of voice development and sound healing. Now more concerts are planned.
Based on her many stays in South America, her music is also strongly connected to the Indian culture. Some songs are also in Spanish. Would you like to be there and be enchanted and inspired by the magical sounds and songs?
Then register here: info@voice-soul-body.at
Location: MeinRaum8, Löwenburggasse 2/15, 1080 – Vienna
Start: Fri, June 9,
19:00 – 21:30. Admission: 25,-
www.voice- soul-body.at,
www.magdalenapiatti.com
---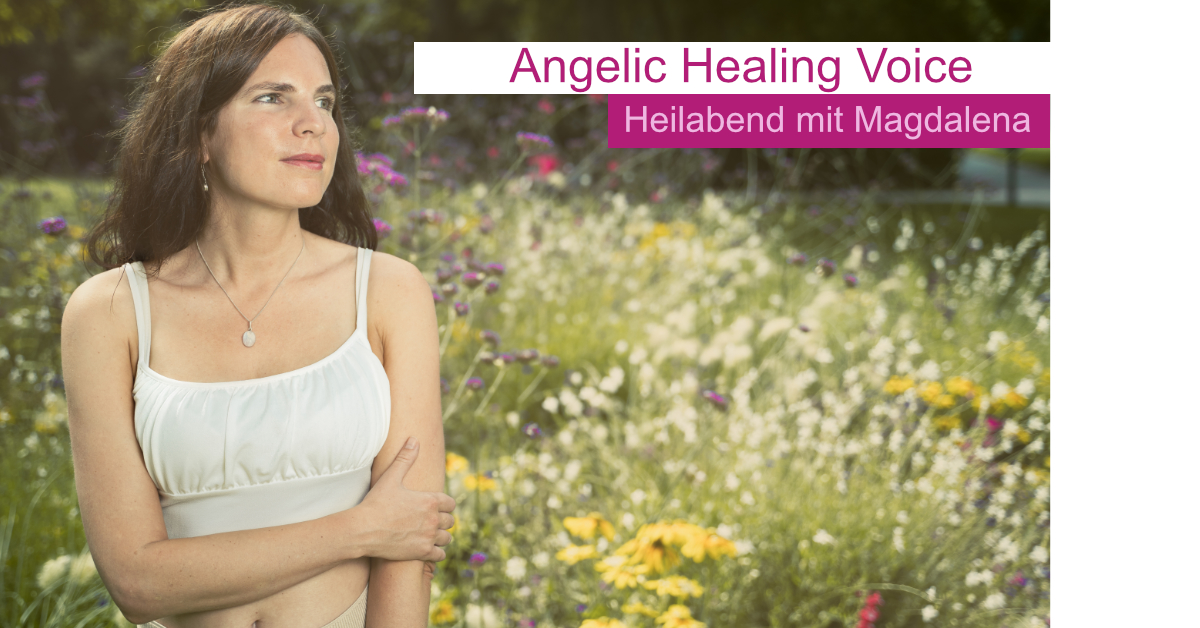 I am very happy to serve as a channel for you and to be able to work on these healing evenings.
Through my singing voice, my hands and my connection to the spiritual world, I bring personal processes into motion and increase the vibration frequency.
Course of the evening:
– Arrive
– Purification meditation for the internal organs
– Heart activation and opening by the crystal light frequency
– Messages from the spiritual world
– Activation and connection with your inner light
(what have I to give, why am I here, what are my next steps …)
– HealingVoice
(Transformation of current topics about different healing sound frequencies)
– Closing circle
18:00-20h30 in the Heiljurte, 1170- Wien
Price: 44 Euro (give as you can)
I am very happy to meet you! ♥
For personal registration by message or phone is requested.